Brenda is a Licensed Psychotherapist specializing in individual, couples & family therapy and maintains a lively private practice located on the corner of Lincoln Blvd. and California, adjacent to Abbot Kinney Blvd.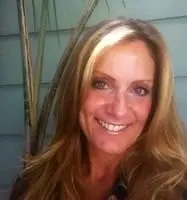 With over ten years experience as a Marriage and Family Therapis she w orks with a broad spectrum of clients. She received her Masters Degree from Chapman University and her BA from Michigan State University. She is also well on her way to completing her Ph.D. in Clinical Psychology from highly acclaimed Pacifica Graduate Institute.
Brenda's unique style combines her passion and experience in the field of health, fitness & nutrition with her clinical knowledge to bring a dynamic, positive and effective approach to healing. She has been a certified Personal Fitness Trainer for over 20 years and brings her knowledge of mind and body to her practice. This includes Mindfulness and EMDR.
She is a proven leader in her community, serving for several years as the Clinical Director of A New Journey Eating Disorder Center located in the adjacent city of Santa Monica, California. There, she d esigned & created a holistic and results oriented treatment program while mentoring and supervising members of her extraordinary treatment team. Brenda also holds a coveted position as a Clinical Associate at The Center For Healthy Sex (CHS).

Brenda has trained with top professionals in the field of psychology, including Dr. Don Fridley, Past President of the International Society for the Study of Trauma and Dissociation, as well as the Medical Director of Del Amo Hospital's Sexual Recovery Program, Dr. John Sealy of "Celebrity Sex Rehab with Dr. Drew".